Information Systems Digital Transformation Framework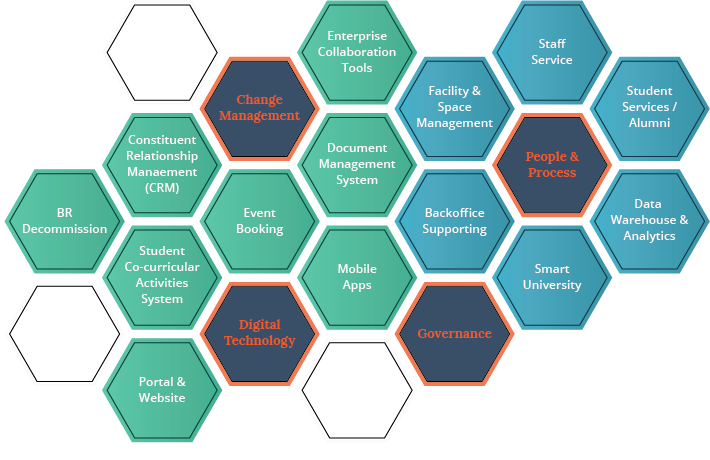 Road map
Challenges of Digital Transformation
The Global Center for Digital Business Transformation says that "organizational change is the foundation of digital business transformation". That's because changing the nature of an organisation means changing the way people work, challenging their mindsets and the daily work processes and strategies that they rely upon. While these present the most difficult problems, they also yield the most worthwhile rewards, allowing a business to become more efficient, data-driven and nimble, taking advantage of more business opportunities.
IS Strategy and Roadmap
Moving forward from the previous 3-year plan, with many short-term initiatives were completed and goals have been accomplished, HKUST is now set to refine the Information Systems Strategy and roadmap for the coming 3 year and beyond.
We have named this challenging project as the "Enterprise Information Systems - Digital Transformation in HKUST".
Change Management
Change Management is a key element in major IT initiative, whether it is technology focused, process focused, or both. Good change management planning and execution helps all parties involved in the process with better preparation, acceptance, adoption, and eventually realization of maximum benefits.
Change Management covers the following aspects: Planning, Communications, Impact Assessments, Training, Adoption, Review and Follow-up.
1. Scope
Help IT Department to accurately SCOPE the changes
2. Strategize
Guide IT Department to STRATEGIZE the master change plan
3. Solicit
Support IT Department to SOLICIT commitments from senior management
4. Strengthen
Appoint change champion and STRENGTHEN their change coaching skills
5. Support
Motivate and Support all impacted employees to face the changes
6. Sustain
Gauge the change engagement and SUSTAIN changes with strategic actions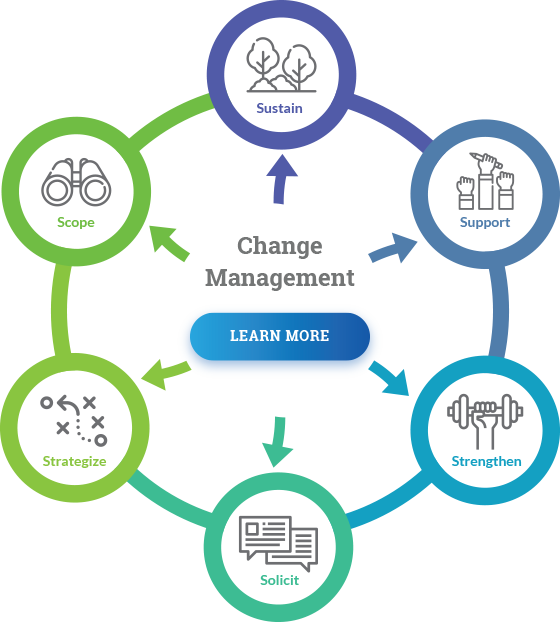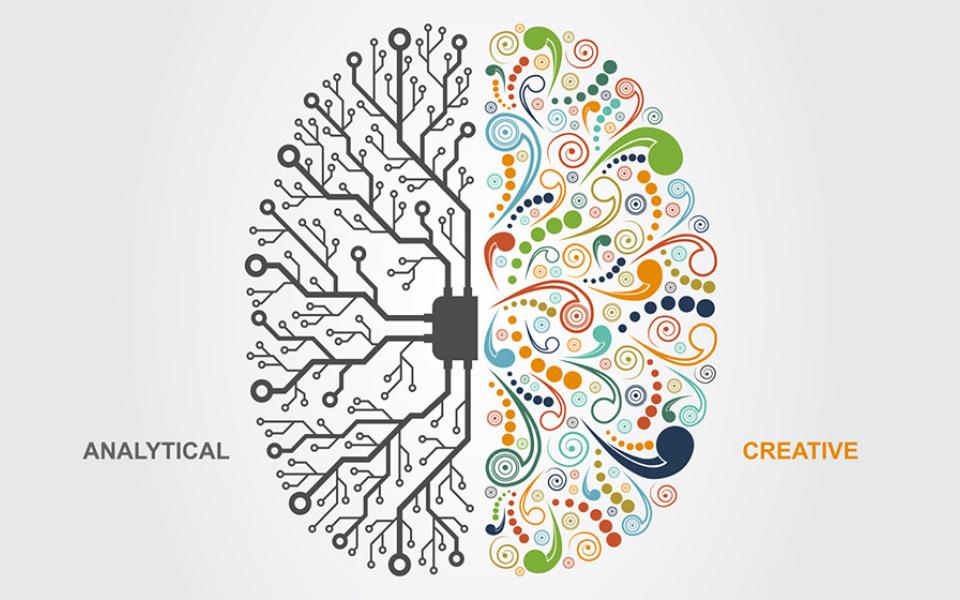 New Technologies
Being a higher education institution with tremendous focus and resources in research and development of new technologies, HKUST also formulates its own IT roadmap in utilization and adoption of latest technologies.
This aims at providing our students, staff and alumni better user experience, as well as enhancing the efficiency and productivity of university administrative services.